Home
Free E-Mail
Bible Studies

Jesus' Parables for Disciples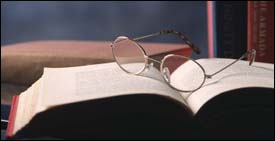 The JesusWalk® Bible Study Series
More than 40 free, e-mail delivered Bible studies, designed to build discipleship. Latest studies: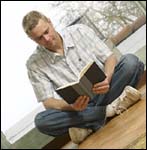 Just how did Jesus train his disciples? He called them to walk with him, be with him, be his helpers, and talk over his teachings with him. Jesus' method of discipleship training included encouragement, involvement, debriefing, and rebuke.
How do you reproduce this kind of discipleship training in the twenty-first century? Though we can't walk physically with Jesus today, we can walk with him as we study the gospels. We can walk with him as we study the Bible deeply, thoughtfully, personally, seeking to apply its teachings to the beliefs that guide our living and actions.
The JesusWalk Bible Study Series is designed to engage serious followers in interactive Bible study in a way which changes their lives. Dr. Wilson helps you study the passage carefully, understanding the meanings of the words as well as the teaching. See The 7 Essential Elements for Growing as Disciples. Audio (20:58), Video (20:58)
All of these e-mail Bible studies are free of charge to you. It doesn't cost anything to sign up and receive these studies.
New Testament Studies
Topical Studies
Old Testament Studies
The newer online studies in this series allow an "immersion approach," trying to simulate the always-with-him approach that Jesus used with his disciples -- a weekly lesson every Saturday, followed by individual questions on Sunday, Monday, Tuesday, and Wednesday.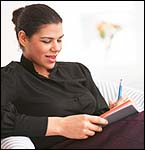 You can respond to these questions in the online Forum as well as read the response of other JesusWalkers who are studying the same lesson. For those who would rather study at their own pace or are leading small groups and study school classes, many of these have been adapted to book format.
Older studies in the series don't yet include the weekly lessons and daily questions, but the explanation and questions are there to stimulate your study. We invite you to join thousands upon thousands of JesusWalkers who have studied these lessons in nearly 120 countries around the world.
We invite you to learn more about Dr. Wilson and read our statement of faith.
"I have taken several of the JesusWalk studies and have found them to be an excellent source of material for in-depth Bible study." -- Ronald Huntley
"I live on a remote ranch, and just knowing that other believers were studying the same Scriptures at the same time I was gave me a sense of fellowship." -- Joni Bullock
"The JesusWalk Bible studies are thorough, enlightening, down-to-earth, and clear. I would recommend any of the study material to home groups, individuals, Church seminars, and anyone who sincerely seeks a greater understanding of the Biblical truth." -- Mary Sutton, New Zealand
"I enjoy and gain from the mixture of Scripture, reasoned argument, background, and the personal application of these studies." -- Steve Haddock
Copyright © 2023, Ralph F. Wilson. <pastor

joyfulheart.com> All rights reserved. A single copy of this article is free. Do not put this on a website. See legal, copyright, and reprint information.
Discipleship for New Believers
In-depth Bible study books
You can purchase one of Dr. Wilson's complete Bible studies in PDF, Kindle, or paperback format -- currently 48 books in the JesusWalk Bible Study Series.
Old Testament
Gospels
Acts
Pauline Epistles
General Epistles
Revelation
Topical
Grace: Favor for the Undeserving


My books are available in paperback and Kindle from Amazon.