Home
Free E-Mail
Bible Studies

Jesus' Parables for Disciples

by Dr. Ralph F. Wilson

Free E-mail Bible Study

1 & 2 Timothy and Titus
Reprint Guidelines
You are free to print out a copy of this book for your own use in this study.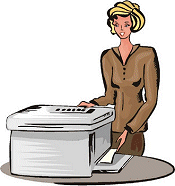 Copying the Participant Guide. In some cases, small groups or Sunday school classes would like to use these notes to study this material. Thatís great. You may print out as many copies of the two-page Participant Guide at now charge for non-Internet distribution to your group or congregation. You may not resell these notes to other groups or individuals outside your congregation. You may, however, charge people in your group enough to cover your copying costs.
Copying the book (or the majority of it) in your congregation or group, you are requested to purchase a reprint license for each book. A Reprint License, $2.50 for each copy is available for purchase at
www.jesuswalk.com/books/7-last-words.htm
Or you may send a check to:
Dr. Ralph F. Wilson
Joyful Heart Renewal Ministries
PO Box 308
Rocklin, CA 95677, USA
The Scripture says,
"The laborer is worthy of his hire" (Luke 10:7) and "Anyone who receives instruction in the word must share all good things with his instructor" (Galatians 6:6).
However, if you are from a third world country or an area where it is difficult to transmit money, please make a small contribution instead to help the poor in your community.
---
Copyright © 2023, Ralph F. Wilson. <pastor

joyfulheart.com> All rights reserved. A single copy of this article is free. Do not put this on a website. See legal, copyright, and reprint information.
Discipleship for New Believers
In-depth Bible study books
You can purchase one of Dr. Wilson's complete Bible studies in PDF, Kindle, or paperback format -- currently 48 books in the JesusWalk Bible Study Series.
Old Testament
Gospels
Acts
Pauline Epistles
General Epistles
Revelation
Topical
Grace: Favor for the Undeserving


My books are available in paperback and Kindle from Amazon.